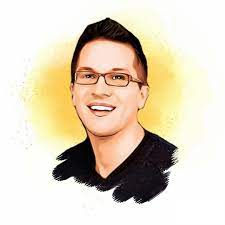 This website was created by
Freelancer Chaitanya
Coaching Classes For STD.X
SSC Exam is the pivotal point in student's life. The result of SSC is the turning point of their academic career. The Choice of College for their selected branch (viz. Science, Commerce and Arts) will be dependent on Std. X result. There may be sudden pressure on students as well as parents. All parents are not in position to help the child in the subjects like Algebra, Geometry and English like earlier standards.
​
​
We, at Avishkar, teach the students each and every topic as per board pattern and conduct class test on every topic after its completion. We insist the students to take parents signature on answer paper so that parents are aware of their child's progress.
Students can download extra tests from our website and their answers for further practice.
​
​
We suggest that student should not use too much computers/ Mobiles/tab during Std. X. This will increase the fatigue to the eyes as well as to brain of the students. Subjects like Algebra, Geometry can not be studied by watching onle video. Students have to practice it using Pen and paper.
​
​
We explain the time table to each student about the study during Std. X.
We take utmost care of child's psychology and motivate him/her for study. We assure you that there will be continuous uplift of child in study.
​
​
Special Features of our Course:
​
Each and every topic is taught as per Board syllabus.

Class test is conducted after completion of every topic.

Term exam and Unit tests are conducted before School tests/exam.

Guidance given to children to write paper as per board norms.

Attention is given on good handwriting and neat presentation

Exhaustive study material and writing practice is provided in all subjects

Parents are regularly updated about the progress of their ward.

24 X 7 availability of the class authorities for any doubt related to academics.

Students are continuously motivated to work hard and in a very energetic and competitive atmosphere.

Revision classes and doubt solving sessions are conducted before all exams.